Welcome to NetTimeLogic, your partner for FPGA vendor independent time synchronization and network redudancy solutions.
With our product portfolio we can offer complete time synchronization and network redundancy solutions which can be tailored to your needs.
We offer low foot print FPGA-only PTP, PPS, IRIG, GPS, NMEA, RTC and CLOCK synchronization cores as well as HSR and PRP network redundancy cores.
NetTimeLogic is your partner for synchronization and network redundancy solutions in the field of embedded systems. With our expertise in all kind of synchronization protocols and FPGA core development we can offer you out-of-the-box synchronization products or customized synchronization solutions.
2017-06-16 HSR/PRP released => read more
2017-04-01 NetTimeLogic is proud Silver sponsor of ISPCS2017
2017-03-18 NMEA Master released => read more
2017-01-06 RTC Master Clock released => read more
2016-12-28 Free Configuration Tool beta release => read more
2016-12-08 NetTimeLogic announces Real Time Clock (RTC) Master core allowing to read and write RTC clocks via I2C without time format conversion. Clock accuracy in the range of +/- 100 ns is achieved. This allows storing and recovering time from a non volatile storage => read more
2016-11-09 IRIG-B Master and Slave released => read more
2016-10-28 IRIG-B up and running andsynchronizing accurate to +/-20 ns
2016-10-27 NetTimeLogic moved the Headquarter to it's new office
2016-09-04 NetTimeLogic is testing and presenting at the ISPCS2016
2016-08-25 First redundant PTP node ready for beta testing
2016-08-24 NetTimeLogic is partnering with Enclustra GmbH, not only will we share our expertise but also we will use Enclustra's Mars series AX3/PM3 hardware for additional reference designs => read more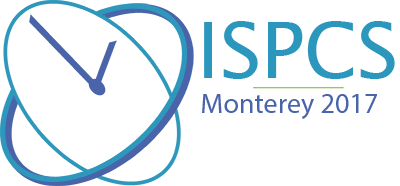 Visit us at ISPCS2017: Aug. 27th - Sep. 1th, 2017 and see our IP cores live at our sponsoring table or the plugfest.

Visit us at Embedded World 2017: March 14th -16th, 2017 and arrange a meeting