Time Sensitive Networking (TSN)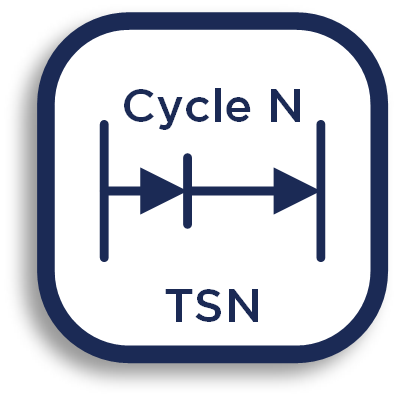 NetTimeLogic will provide a complete Time Sensitive Networking (TSN) solution based on its redundancy and time synchronization solutions. The TSN solution will support all major TSN protocols which are in charge of e.g. time synchronization, network redundancy, priority handling, deterministic forwarding, time slotting / traffic scheduling, preemption and different traffic shaping.
coming soon... (in beta phase)
IEEE 802.1 ASrev
IEEE 802.1 Qbv
IEEE 802.1 Qch
IEEE 802.1 Qcc
IEEE 802.1 CB
IEEE 1588
IEC 62439-3
...