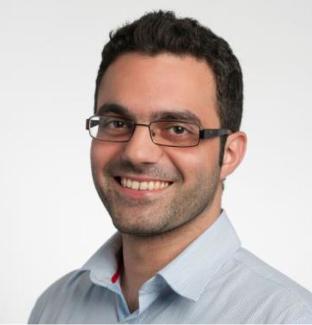 Ioannis Sotiropoulos has a master's degree in computer science from the EPFL École Polytechnique Fédérale de Lausanne (Switzerland) and a diploma in electronics and computer engineering of theTechnical University of Crete, Greece.
Ioannis is a principal FPGA Design Engineer at NetTimeLogic.
He has in-depth knowledge in time synchronization, ethernet, data processing, FPGA. Over the last years he developed several FPGA IP cores for the utilities industry.
Ioannis Sotiropoulos is involved in multiple standardization activities in the area of time synchronization and nework redundancy (61850-9-3, IEEE1588 and IEC62439)and created several papers in these areas:
Ioannis Sotiropoulos is co-author of 3 patents:
Device and method for providing a clock signal to an application

Redundant content bridging between substation automation networks



Boundary clock over multiple Ordinary clocks (defensive publication)